WELCOME TO THE GILBERT TIGER GIRLS SOCCER WEB SITE - Our web site will provide team members and parents access to practice schedules and team activities while students, staff and fans can keep updated on the matches, tourneys and our run to the state play-offs. Please check back often as we add new content......Coach Ben Holzer

MEET THE TEAM - 2019-20 ROSTER

READ THE PLAYER PROFILES
COACH HOLZER ANNOUNCES 2019-20 SCHEDULE - The Gilbert Tiger girls soccer team begins their quest for a state championship on Tuesday December 3, 2019 with an away match at Central.
Highlights of the upcoming season include participation in the Coyote Classic Tournament in early December.
The Tigers will be competing in the 5A San Tan Region along with Campo Verde, Casteel, Higley, Maricopa and Williams Field.
THE ROAD TO THE STATE CHAMPIONSHIP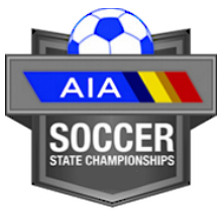 5A 2019-20 State Tournament Qualifying:
The state tournament is a 16-team bracket format. In order to qualify, a school must have scheduled a minimum of 10 games. Teams ranked No. 1 through No. 8 will earn an automatic bid to the state tournament.
The conference play-in tournament will match up teams ranked No. 9 through No. 24. Teams ranked No. 1 through No. 8, along with the eight winning teams from the conference play-in tournament, will make up the 16-team state tournament.
The state tournament bracket will be seeded according to overall ranking of the 16 teams. The state tournament will consist of four rounds and be single elimination.

First Round: Sat., Feb. 15, 2 p.m., High Seed!
Quarterfinals: Tue., Feb. 18, 6 p.m., High Seed
Semifinals: Sat., Feb. 22, 11 a.m. & 1 p.m., HHS
Final: Tue., Feb. 25, 4:30 p.m., HHS
CONTACT THE COACH - If you would like to contact Coach Holzer regarding the Gilbert Tiger Girls Soccer program he would be more than happy to hear from you. Coach's email address is holzerben@hotmail.com

12/14/2019 - Gilbert defeats Chandler girls soccer 1-0, to win B Division Coyote Classic Championship.

HELP THE PROGRAM AND GET A TAX BREAK - If you would like to contribute to the Tiger Girls Soccer program you will be eligible for a 100% tax credit. The state of Arizona allows individuals and couples a 100% state tax credit on donations made to schools for extra curricular activities.
To contribute go the GILBERT DISTRICT WEB SITE fill out the on-line form and give them the instruction that you want to donate specifically to "Gilbert High School Girls Soccer" when you fill out the form. Or simply write a check (made out to Gilbert Girls Soccer) and mail it to the school address in care of Ben Holzer. You will receive documentation that verifies your donation for tax reporting purposes
THANKS TO OUR SPONSORS
Thanks to Image Roofing for contributing to the Tiger program. Image Roofing has been locally owned and operated since 1995, serving over 9,000 Arizona residential and commercial clients. When you are in need of roofing services call Image and ask for the Gilbert Tiger discount. WEB SITE